Alessia Jade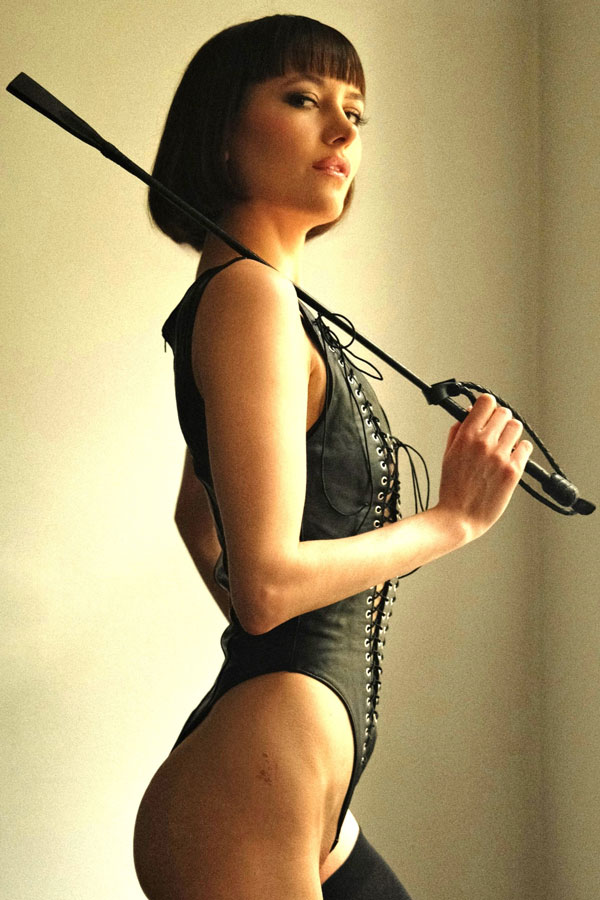 Dates SM-Apartment Rot
06.10. - 08.10., 25.11. - 26.11., 16.12. - 18.12.
Dominance, sweetness and youth
I'm Alessia Jade - the intoxicating mixture of dominance, sweetness and youth. Coupled with determination, experience and endless lust. Mindfuckery is what I do. Be careful, otherwise my mixture of seductive opposites will overwhelm you.
I delight in the thought of forging bonds with those who dare to submit to me and explore their deepest fantasies together - accompanied by my wide range of BDSM sessions and erotic dominance.
I use my natural talent for seduction to satisfy my hunger for intense experiences. My favorite pastime is getting to the core of your being and discovering your deepest fantasies and fetishes.
What I value most in BDSM is building a deep emotional connection that allows me to constantly push my submissive's boundaries in an emphatic way.
Preferences of Alessia Jade:
IMPORTANT NOTE: Due to the current corona crisis and current hygiene regulations, some of the services/preferences mentioned may not be offered. Please observe the applicable regulations.
Creative role play
Touchable dominance
Classic dominance
arouse and deny
Sissy TV, Bi education
Foot and shoe worship
latex
fixation
orgasm control
Impact play
cane training
strap on
dildo games
chastity and holding the key
Golden Shower
trampling
human furniture
pet games
CBT
current treatment
humiliation
Findom
More on request
Taboos:
GV, OV, KV, Vomit-Spiele, Wrestling