Alira De Vil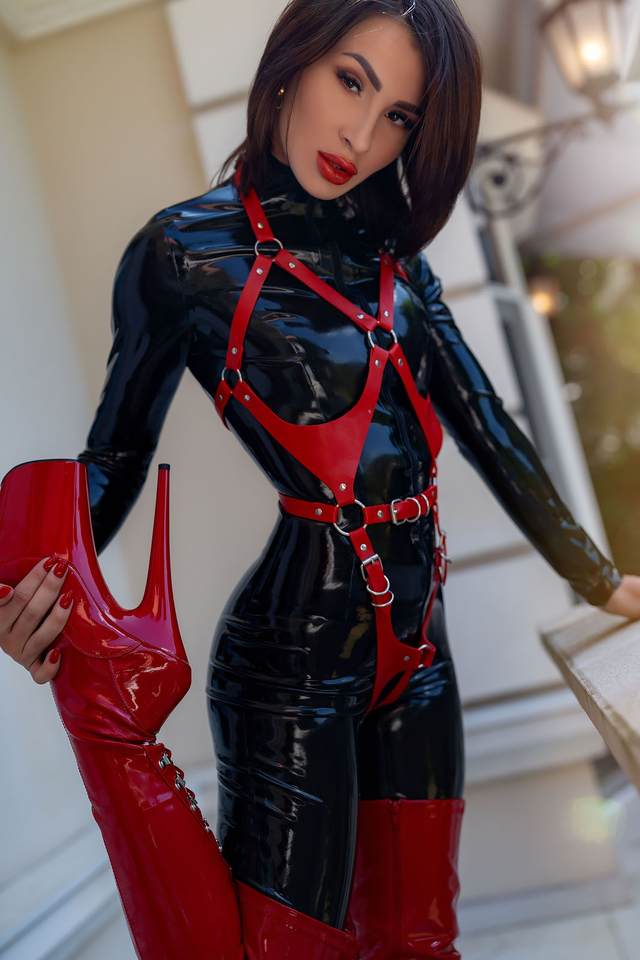 Passionate dominance
Welcome to my profile!
Tired of boring run-of-the-mill sessions?
You want empathy instead of dull coldness?
You don't want to be just any customer who is processed, but want to experience something special?
Then pick up the phone and call me!
I do not bite! - ok maybe a bit...
I'm still young but can consider myself to be extremely creative and describe as experimental!
I'm always open to new things and I'm getting better at what I do every day, because BDSM is my passion.
It doesn't matter whether you already know exactly what your fetishes are or whether you
If you are still an absolute newbie in this field, please come and visit me! I look forward to you and an unforgettable, dominant session with you!
Don't let my open and cheeky nature scare you, because I'm also very sensitive and empathetic.
With this mix I will seduce you and rob you of your mind.
I will play with your lust as I please until you are my subject. My feminine aura will cast a spell over you and make you absolutely addicted...
From the seductive vamp to the domineering devil - my spectrum is very broad.
Be my faithful servant, obedient and unconditionally at the mercy of me and my imagination.
Because you know who is not good will be punished!
On request: Role-playing games: housewife.., teacher, secretary and much more!
You can ask me anything again on the phone before we make an appointment!
To all my regular customers!
A big THANK YOU for your LOYALTY and the great hours
Preferences of Alira De Vil:
IMPORTANT NOTE: Due to the current corona crisis and current hygiene regulations, some of the services/preferences mentioned may not be offered. Please observe the applicable regulations.
anal treatment
anal stretching
Beginner pleasant
breath reduction
utility games
bondage
nipple treatment
CBT
humiliation
Education soft to hard
Education to the rubber doll
kidnapping games
facesitting
feminisation
Fetish doctor games
fisting
fixation games
flagellation
High heels
whore education
urethral dilatation
detention
chastity
long-term education
mummification
Pee, golden shower
nylon
parenting
Pet games - dog - pony etc
Psychotorture (Prof)
stimulation current
Restrictive Fixations
cane training
role playing
Shoe and foot erotic
School teacher
school education
boots
spitting
strap on
Tease and Denial (prof.)
trampling
verbal eroticism
interrogations
enslavement
forced ejaculation
force-feeding