Gina Doll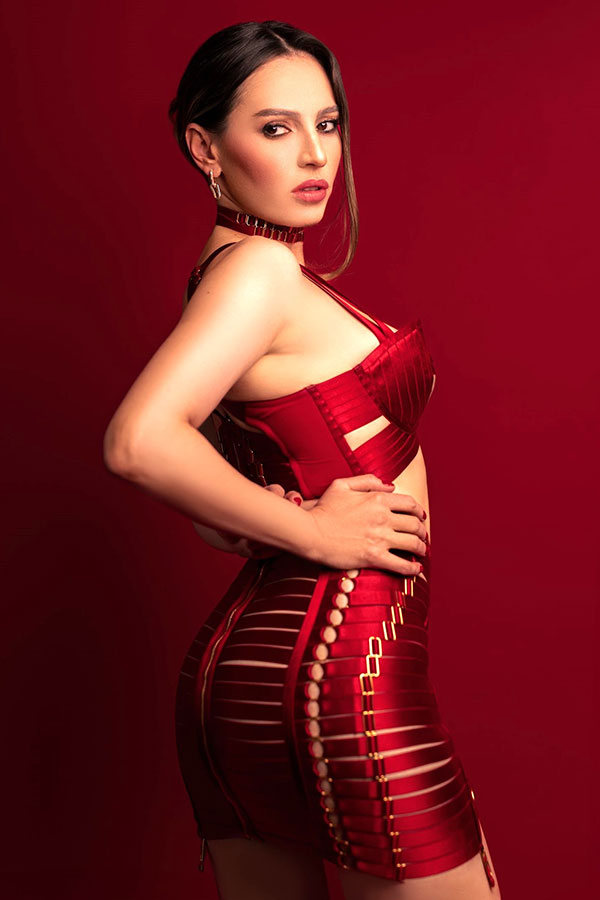 Dates Dominatrix Studio
27.09., 29.09., 05.10., 06.10.
Natural, erotic domination
My sexuality shines in natural dominance. I love to awaken your hidden desires, to experience you defenseless and vulnerable, before you are filled with me and leave me with the desire for more.
My immeasurable imagination, my lust and rigor but also indispensable empathy and attention, especially with beginners, give me the power to make your bizarre dreams come true. But only if I want to. With the uncertainty as to whether your wishes will come true, you give yourself willlessly into my hands when I lead you into my world of erotic dominance and submission.
In doing so, I allow the power of emotions - you will never experience me cold and numb. I enjoy my passion, stimulate you with my feminine attributes in the game of distance and closeness. Eroticism has many faces; both tenderness and the colorful facets of fetishism, lustful role-playing games and BDSM.
My attraction is our shared experience. To feel your trust, your devotion, your dropping, your admiration - to catch you again. Pain and humiliation are never the goal itself, but only the way to something higher. I love what i do. I enjoy the variety of types of BDSM. This is an important part of my life and I want to share my subjects' fantasies with them. Reveal to me your desires, your desires, your deepest longings; do so with dedication, sincere and respectful!
I love to be adored. That's why I particularly like foot, boot and latex admirers. My preferences are more varied than this list. Trust yourself and describe your wishes to me. I will honestly tell you if I can share your fantasies with you.
My limits are: no submission or switch sessions and rude behavior. This is not negotiable. I will respect your fixed boundaries, just as you have to respect my boundaries.
Preferences of Gina Doll:
IMPORTANT NOTE: Due to the current corona crisis and current hygiene regulations, some of the services/preferences mentioned may not be offered. Please observe the applicable regulations.
Role play
Erotic domination
Tease and denial
Verbal eroticism
Nylon, shoe and foot erotic
Trampling
Nipple treatment
CBT
humiliation
Sensory deprivation (deprivation of the senses)
Session for beginners
Rubber, latex, latex education
Feminization
An * oil treatment
Stretching to FF
Prostate massage
Urethral dilators
Bondage
Strap-on, dildo games
Fetish clinic games
Fixation games
Long term education
leather
Stimulation current
Org control, ruined orgasm
More on request
Gina Doll's Taboos:
GV and OV, diaper fetish, KV, wrestling matches, mock slaughter, extreme clinic treatments, PET play