Johanna Weber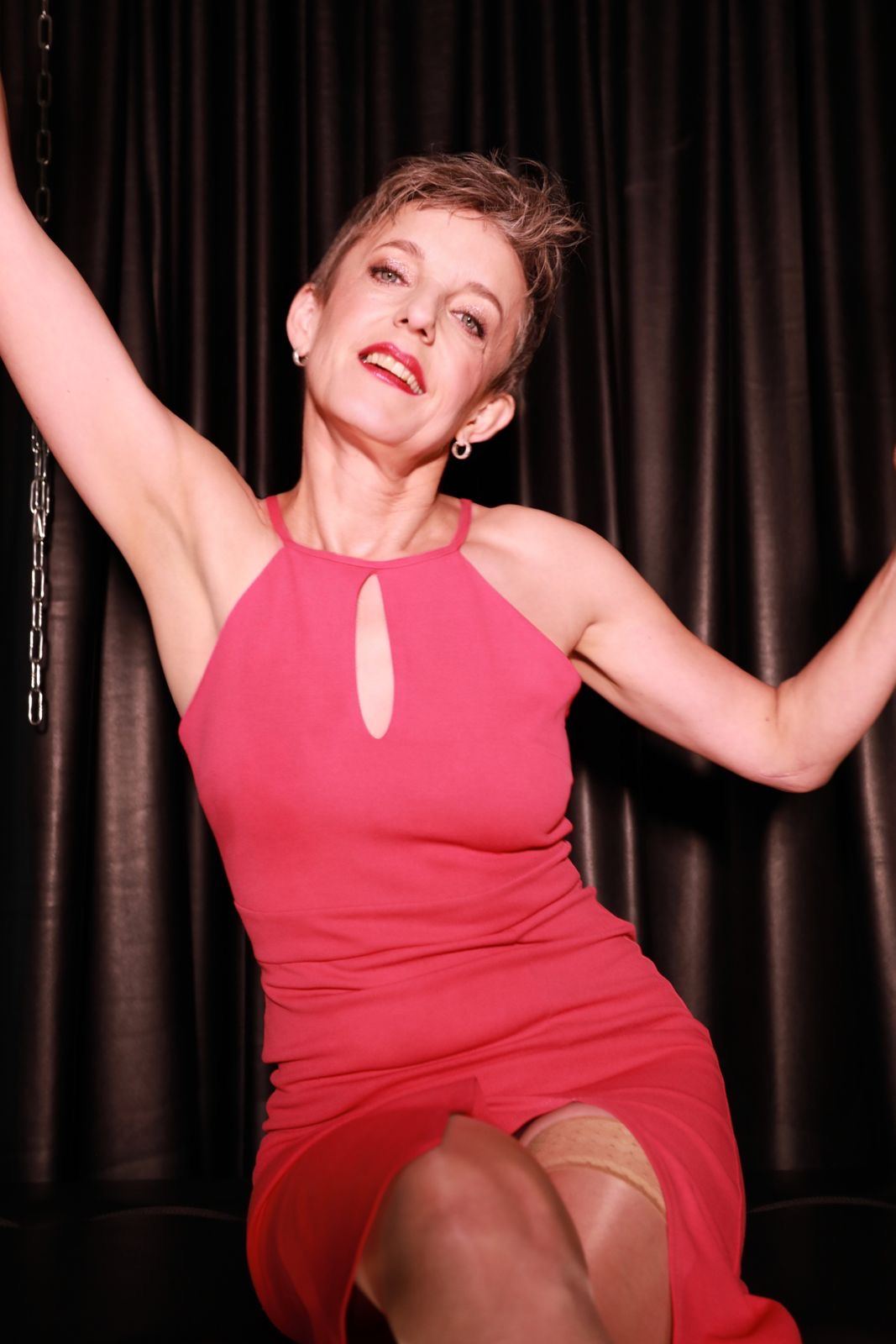 Dates SM-Apartment Rot
bis 22.09., 27.11. - 29.12.
Tangible dominance with intelligence
Beeing the erotic toy of an intelligent, attractive, self-assured lady… surrender oneself into her hands without pain or marks. Devotion without having any control. A game of losing control and reaching spaces far beyond imagination.
I am Johanna Weber – a kinky and bizarre playmate who loves it to be in command. Ordinary sex games are just boring to me – there is so much more to discover. I love to focus on bdsm beginners in order to introduce them into this wonderful world. Also men, who can not give up control easily, will find their counterpart when meeting me because from my own experiences on the submissive site I know about this feelings..
It is a wonderful moment to feel how someone is giving control into my hands and trusting me completely. We will start with a relaxing massage to get into the right mood and to make it easy for you to find your position in the submissive role. It turns me on to dominate you. I will make you be my object of pleasure and use you however I like – slowly pushing your erection to the limit.
Holding a university degree in education I will teach you the rules of submission, discipline and respect. I have a special preference on all sorts of role play and feet & heel lovers.
Just to let you know, beside from the style of this text I can also switch into dirty talk – and I love to do so.
And since we are just beginning to talk dirty...
Preferences of Johanna Weber:
IMPORTANT NOTE: Due to the current corona crisis and current hygiene regulations, some of the services/preferences mentioned may not be offered. Please observe the applicable regulations.
Dirty talk
Brainpowered role play
Psychological torture
Games of powerlessness
Making you my object of lust
Milking, forced cumshot
Medical games
Bondage, Shibari
Ass play and fistfuck
CBT
Nipple Stimulation
Stockings & Heels Fetishism
Cross Dressing
Corsetry
Trampling
bizarre Massage
Flagellationen
Spanking
Breath Play
Much more on demand