Josy Rose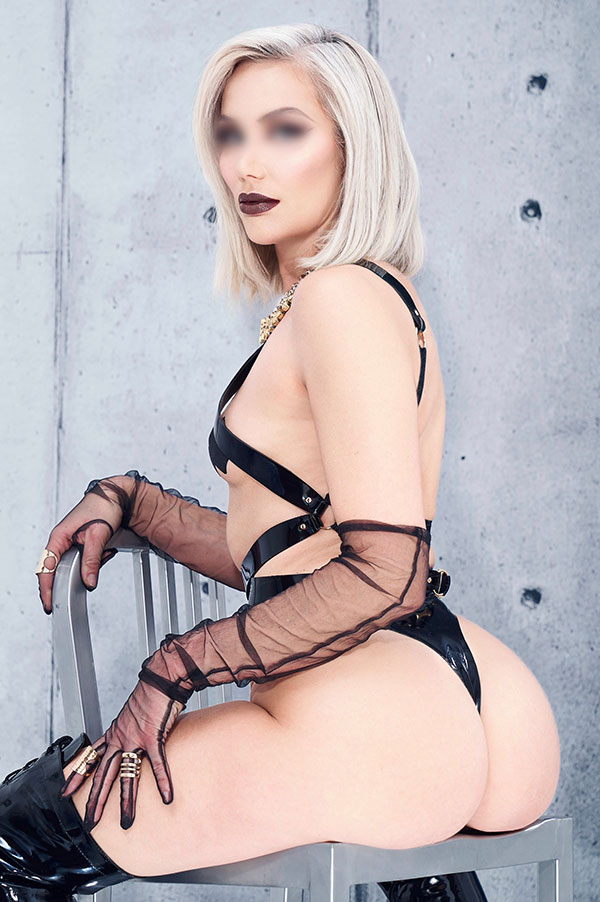 Pure and uncovered - a sinister seduction
You can be anything to set my dirty, perverted fantasies into motion.
I'll push you to the edge, to the limits of your mind and maybe even far beyond.
You are my art and my passion.
Be relaxed and look deep into my eyes.
Because this point in time belongs only to us.
Your mind and body will long for me and your thoughts will be filled with what I might do to you next.
I will control, use and guide you as I please. Take yourself completely, with all your senses. You will hear, feel, touch and taste me. Only to then realize – I am close to you, but yet so far. Your desire to suddenly be someone else, because you will never reach me.
For eternity and rest assured, you will remember how my delicate and mysterious figure breaks your will. My mere appearance will take your breath away.
However, my buttocks also take the very last breath.
The delicate, perfectly manicured feet on your skin. A harsh and formidable sensation through targeted punishment. A mixture of complete devotion, fear and fascination.
Admire my pure naked skin, my pure and revealed face. Graceful and erotic movements. Your unwholesome seductress.
But be warned, I will hear your staring and punish you mercilessly. Because only your disobedience unleashes all my perversity in me.
My power pours over you and you will swallow every single drop. All your holes will be filled and your will broken. You are now lying there, completely motionless in the shackles of your lust.
Preferences of Josy Rose:
IMPORTANT NOTE: Due to the current corona crisis and current hygiene regulations, some of the services/preferences mentioned may not be offered. Please observe the applicable regulations.
Special preferences:
Nude sessions
Foot eroticism
Pee
Spitting
Bi and lesbian games with Lady Melina Sharp
Black area
Beginner
Breathing reduction
Eye mask
Ballbusting
Bastinado
Bondage
CBT
humiliation
Ice games
English education
Feminization
Fisting
Tie up
Fixation
Flagellation
Weights
Smell games
Hot and cold games
Whore training
Imprisonment
Chastity
Tickle torture
Brackets
clinic
Gag
Caging
Long-term education
Nipple torture
Face slapping
Pet play
stimulation current
Role playing games
Sadist
Shoe and foot eroticism
school education
Sensory deprivation
Slave training
Spanking
Strapon
Electricity games
Tease and Denial
Trampling
TV education
Venus 2000
Interrogations
demonstration
(Forced) shaving
Forced ejaculation
White area
Urethral stretching
shave
Role playing games
Embarrassing examinations
Golden Shower
Spitting
Strawberry games
General investigations
Spoiled nurse
Josy Rose's Taboos:
Intimate contact with the mistress, Winder training, realistic wrestling match