Lady Alexandra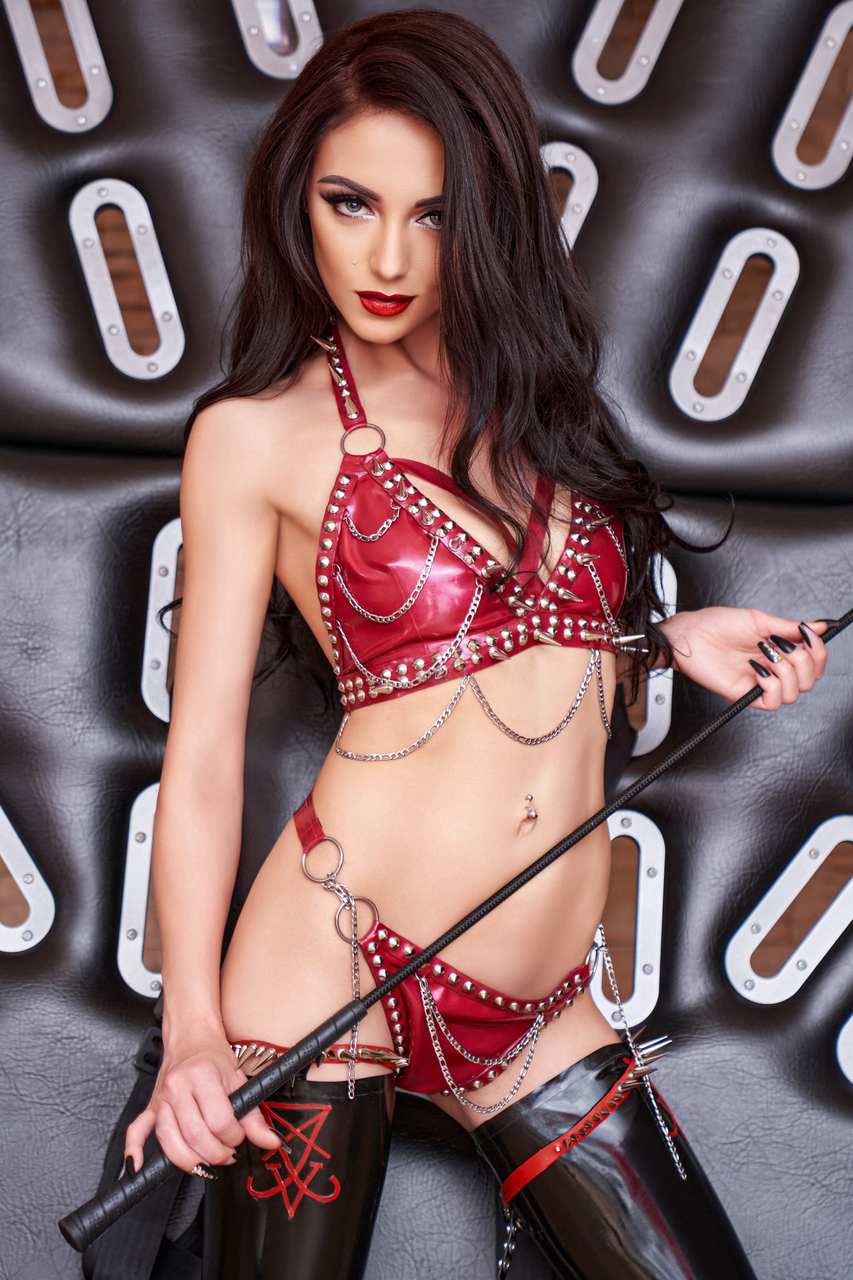 Dates VIP Lounge Elegance
Passionate dominance
SM is a pure passion that I live out with all my soul. With all my heart I work in the black and white area. I'll take you into the indescribable world of bizarre eroticism and give you an experience that will remain unforgettable.
After just one session you will feel an insatiable desire for the next one, until you can no longer suppress the urge to see your lady again.
I slowly lead you deeper and deeper into the dark circles of BDSM. You may experience a dominance that you would never have dreamed of. Let me your insatiable desire for obedience, Ern. and accompany me into the deep abyss of feelings. I'll do almost everything imaginable with you in the dirty games sessions.
I have specialized in all kinds of your fantasies in the clinic and cabinet. My naturally dominant streak, even in hard SM, will take your breath away. I am extremely sadistic and specialize in dirty games, with level, desire and brains.
Preferences of Lady Alexandra:
IMPORTANT NOTE: Due to the current corona crisis and current hygiene regulations, some of the services/preferences mentioned may not be offered. Please observe the applicable regulations.
bizarre personality
classic dominatrix
bizarre service
milking
punishment.
training
anal treatment
anal stretching
Beginner seminars
Adult baby education
usage games
Bondage / Restraint
Breath Control
BW treatment
CBT
cocooning
stretching games
humiliation
disciplining
ice treatment
English education
humiliation
Special bondage
FS (prof.)
feminisation
fetish games
FF (prof.)
fixations
flagellation
slides
Foot and shoe eroticism (prof.)
community ore
Rubber / latex education
rubber, latex
weights
testicle treatment
whore education
High heels fetish
Japan bondage
caging
brackets
gags and masks
clinic
enema
corset
Scat
Lacquer and leather (prof.)
long-term ore.
mask training
military drill
mummification
Goldenschower
Nylons / stocking eroticism
pet play
Shave / punitive shave
equestrian games
electro stimulation
cane
Role Play
spanking
Boots eroticism
penalty box
strict massages
investigations
verbal eroticism (prof.)
interrogation games
enslavement
demonstration
force-feeding
Gyn chair treatment
more on request