Lady Giorgina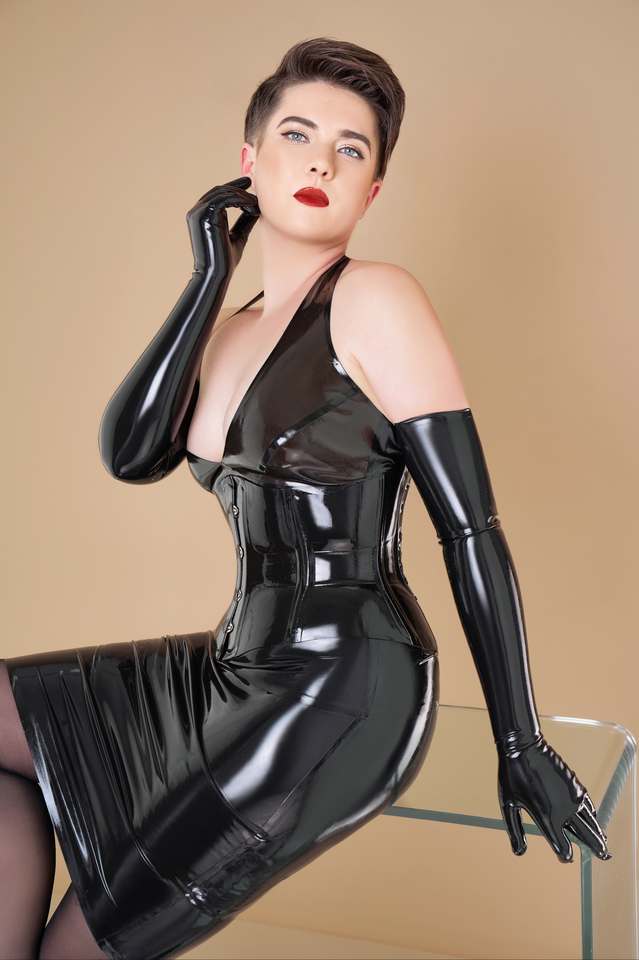 Dominance with finesse
I am a true master of dominant tease and denial. With my innocent expression and my sex appeal, I skillfully wrap you around my finger just to let you feel with pleasure how all-encompassing my control over you is. You give up - I take over. Years of experience have shaped my dominance, which is precise and doesn't need a big show. Authentic, clear and honest - with a mixture of fun in sadism and emotional closeness - that's my way of playing with you. I take you on a wave of pain and pleasure, which I artfully build up to finally explode in a maelstrom of submission and unbridled surrender.
My preferences are as diverse as the spectrum of my guests. It doesn't matter whether you're a beginner, a fetish specialist, a submissive sub who needs strong guidance, or a spanking lover who just pops in for a quick red bottom - I enjoy all facets of BDSM. My three current favorites on the playground are: the evergreen spanking & flag, complex psychological role-playing games in which sadism can spread out in peace, and bizarre erotic fanaticisms that fill sides of us with lust that have no place in everyday life.
Preferences of Lady Giorgina:
IMPORTANT NOTE: Due to the current corona crisis and current hygiene regulations, some of the services/preferences mentioned may not be offered. Please observe the applicable regulations.
Seduction & Punishment
Pain play, especially impact play
slippery latex sessions
my clinic teaser special
Role-playing games with psychological depth
classical upbringing
bizarre games
bondage
bizarre game
Dominant
Upbringing
fisting
flagellation
bastinado
caging
catheter
enema
Gag
lacquer/leather
Slightly dominant games
Mummification,
demonstration
pet play
prostate stimulant
English upbringing
stimulation current
black area
sensory deprivation
CBT
white area
Clamps, tender to hard
doctor games
Doctor games active
Finger and dildo games
Dildo games, dildo with him
strap-on
erotic massages
Dominant massage
Golden shower active
Foot eroticism, trampling
verbal eroticism
More by arrangement
Lady Giorgina's Taboos:
intimate contact with mistress,Scat and wrestling