Lady June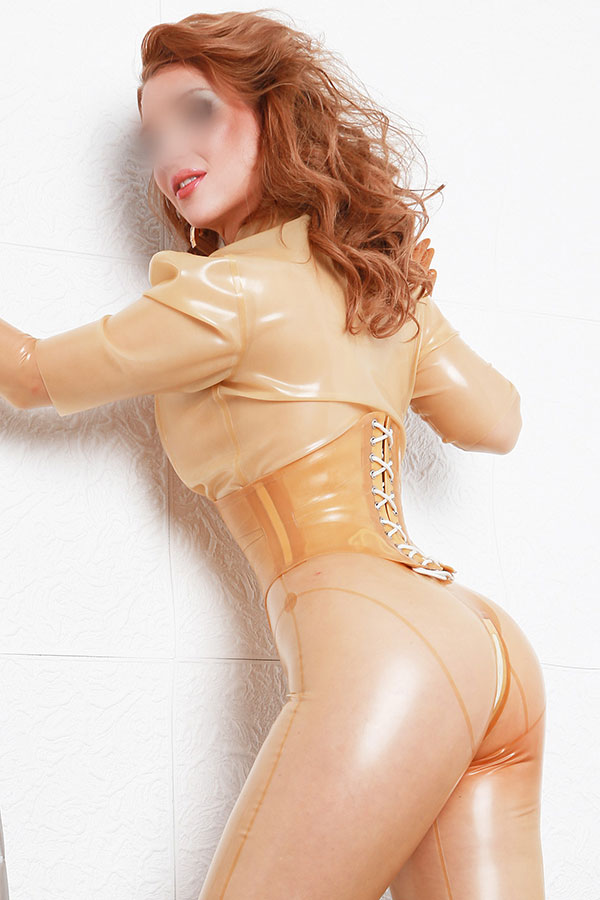 Bizarre Mitress
It is the fantasy that drives us all to be someone else wanting to leave the boundaries of everyday life behind, to research in oneself and to discover new or old things the one on a journey leads to the subconscious.
I love to slip into other roles again and again and I really like it especially to wrap myself in different clothes, whether latex, the strict smock or the selection of my nylons that you have to adore. I started mine a few years ago Finding a way as a guide of fantasy and lust.
I can show you worlds that you may not yet know and cross a threshold with you. I'll play with you You may have to torment yourself in the process. Because often it is the pain who opens something, who opens you to knowledge through submission and dedication leads to me.
Get involved in my sensual dominant way. I am on the move in many areas.
Preferences of Lady June:
IMPORTANT NOTE: Due to the current corona crisis and current hygiene regulations, some of the services/preferences mentioned may not be offered. Please observe the applicable regulations.
Special and unusual
Circumcision (simulation)
Bby. education
Boxing
Dental fetish
Dental examination games
Looning (balloon fetish)
Long term education
Plastic / PVC / plastic maid education
Roll
dentist
Doctor in general
nurse
Prison guard
Teacher and much more
Practices and Fetishes
Breath control
Anal stretching
Bastinado
clipping
Bondage
Nipple treatment
CBT
Dilation
Electronic games
Fixations
Feminization
Facesitting
Fisting
Foot, stocking and shoe red
Imprisonment
Catheterization
Clinic games
KV
Latex
Latex clinic
mummification
Approachable dominance
Pee
Pet play e.g. dog or horse training
Whips
Cane
Spanking
Spitting
Electricity treatment
Suspension bondage
Trampling
Maid and whore training
Lady June's Taboos:
Intimate contact, sex and vomit