Lady Samantha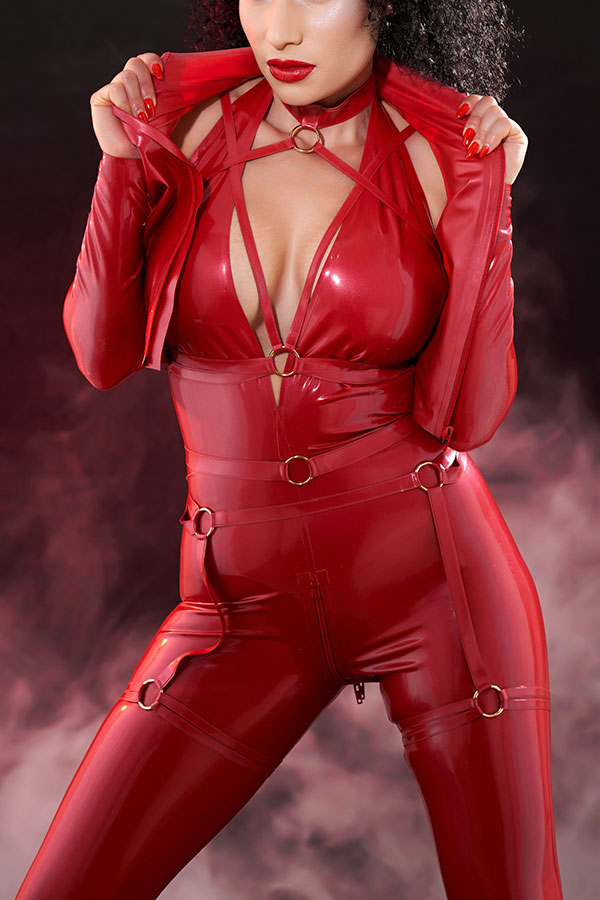 The seductive luxury you secretly desire
My name is Samantha, but to a select few I am Mistress. With natural dominance, sensuality, style and elegance, I will become your sensitive seductress. I embody the exotic beauty you have always dreamed of. Sometimes sadistic, sometimes arrogant, sometimes playful, sometimes unattainable, sometimes seductive - but always dominant. I will make you discover your true nature!
Just admit it: you have fantasies that make your life extraordinary. They fill your everyday life with exciting tingles and transform certain situations into little adventures - at least in your imagination. With me you can actually experience these adventures. Imaginative. Messed up. Surprised. Uninhibited. Merciless. As a professional dominatrix, it gives me satisfaction to captivate my submissive subordinates. With me you will find the fulfillment of your most secret fantasies. No matter how dark or perverse they may be, live them out with me and submit to my psychological and physical control.
I will enjoy it without inhibitions and at will, while I purposefully assert my will.Until your senses get lost in pleasure and pain...How do I achieve this? By tempting, punishing and rewarding you. A fascinating game.
I find true joy in my authentic dominance. My submissive guests can enjoy opulent, exuberant scenarios full of creativity and sophistication with me to the fullest. I love taking on different roles and mastering them with authenticity. Whatever production you desire, whatever fantasies and wishes bring you to me, you can let yourself go with confidence.
You can dream about me...
Preferences of Lady Samantha:
IMPORTANT NOTE: Due to the current corona crisis and current hygiene regulations, some of the services/preferences mentioned may not be offered. Please observe the applicable regulations.
Psychological dominance
Approachable dominance
Strap on
Splitting
Golden Schower
Foot erotic high heels
Boot worship
nylon
Latex leather
Mask games
Beginner
servant
Community education
Orgasm Control (Venus 2000)
Caging
chastity
Tie up
Scissor technique
demonstration
Feminization
Cane training
Face slapping
Trampling
Ballbusting
Nipple torture
Tickle torture
Breathing reduction.
humiliation
stimulation current
CBT
Fetish clinic game
more on request
Lady Samantha's Taboos:
Intimate contact, Mouth kisses are absolutely taboo, wrestling, Pet play, Vomit, Baby raising, Cutting