Lady Suna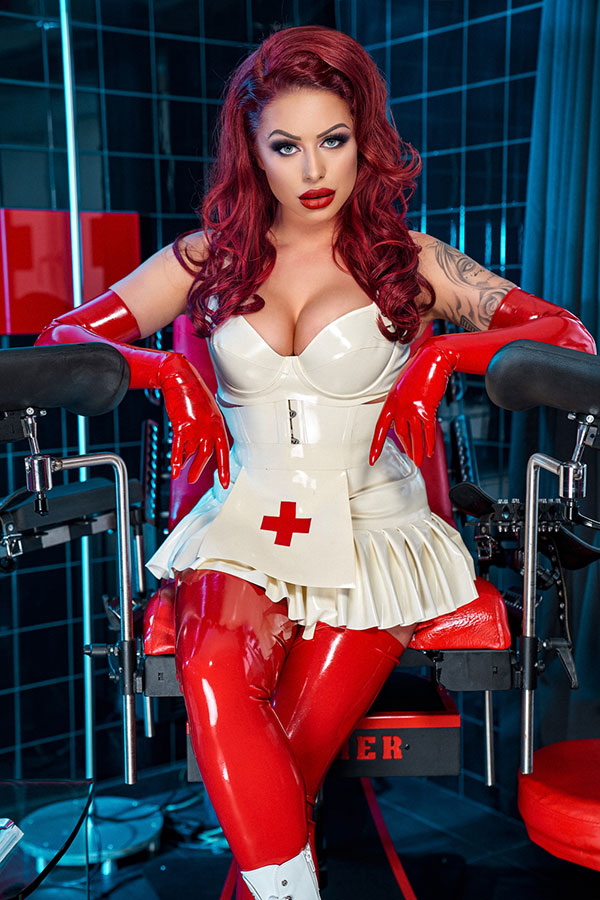 Dates Dominatrix Studio
18.11. - 19.11., 09.12. - 10.12.
Erotic dominance
Welcome!
Are you fed up with a run-down session?
Do you lack that certain humanity?
You don't just want to be a guest, but want to experience something special?
Then dare to call!
I'm young, but I claim to be incredibly creative and inquisitive!
I don't know everything about BDSM by a long way, but I'm always open
for new things and try to inspire myself every day.
Whether you are a beginner or have years of experience - I look forward to seeing you!
Accompany me on my journey of discovery of the wide-ranging world of the erotic
Dominance. I promise you an unforgettable experience ...
With my open, cheeky and empathetic nature, I will lose your mind
bring and play with your lust until I have pulled you under my spell
and you can't get away from me
Gadgets from heavenly tender to hellishly hot! To ask?!
Bizarre greeting
Preferences of Lady Suna:
IMPORTANT NOTE: Due to the current corona crisis and current hygiene regulations, some of the services/preferences mentioned may not be offered. Please observe the applicable regulations.
Anal treatment
Anal stretching
Beginners seminars
Adult Bby. Education
Use games
Bondage / restraint
BW treatment
CBT
Bondage
FS
Feminization
Fetish games
Fixations
Foot and shoe erotic (prof.)
Rubber / latex education
Rubber / latex
Whore training
High heels fetish
corset
varnish and leather
Long-term education
Mask training
mummification
Nylons / stocking erotic
Pet play
Humiliation
Shave / Penalty Shave
Electrical stimulation
Cane training
RS
Trampling
Interrogation games
Chastisement
others on request