Lady Vicky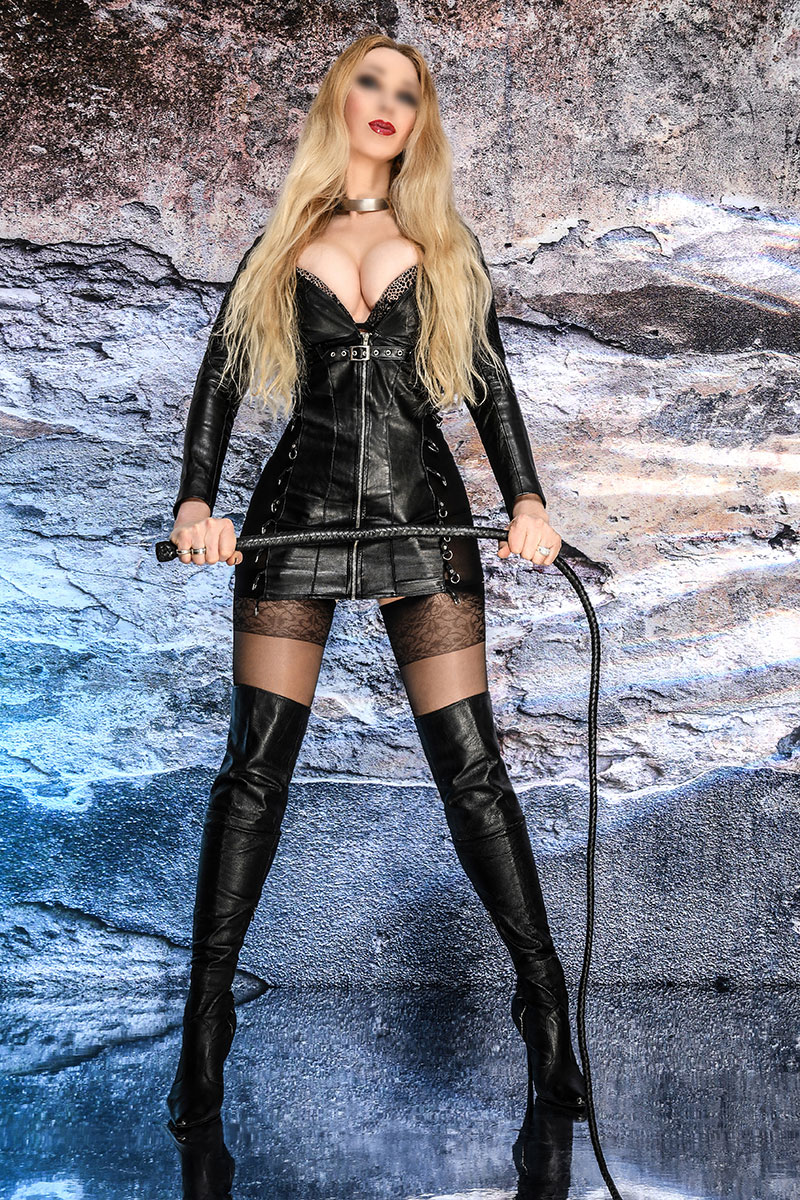 Dates Dominatrix Studio
06.10. - 07.10., 20.10. - 21.10., 03.11. - 04.11., 17.11. - 18.11., 15.12. - 16.12.
Sexy Vamp - Consistent ankle lady - Perverse fetishist
I am Lady Vicky.
Busty, long-legged with a smoky, velvety voice, sensitive, from tenderly demanding, whipping, to totally perverse.
In me you will find your passionate femme fatale with real inclination, lustful and consistent.
My sophisticated parenting methods vary from unrestrained pleasure-oriented and totally painless to perverse degrading and humiliating to really dirty or extremely hard.
For me it is about deep excitement, about the satisfaction of your and my perverse lust.
As a shy beginner you are just as welcome as an experienced slave, as a perverted dirty piece as well as a sexy TV, as a real fetishist as well as a clinician!
During my long journey through the world of hidden lusts and forbidden passions, I have had exciting and extravagant experiences with a wide variety of people, fetishists, slaves.
This certainly enables me to have a deep understanding of your most depraved fantasies, brings us to an infinite increase in pleasure and finally lets your darkest longings become reality.
Don't wait any longer!
Now finally treat yourself to the deep satisfaction of your sinful lust with your dream woman and contact me.
Preferences of Lady Vicky:
IMPORTANT NOTE: Due to the current corona crisis and current hygiene regulations, some of the services/preferences mentioned may not be offered. Please observe the applicable regulations.
Erotic domination
Foot, nylon, boot erotic
Dirty talk to the point of verbal humiliation
humiliation
Bondage, chain discipline, fixations of all kinds
Nipple games
Imaginative role-playing games
Current games
Anal games up to fisting, strap-on
CBT
Pet play
Sleep
Smoking fetish
Orgasm training and control
Chastity and interim extermination
Spanking and flag
English education
Trampling
Latex, leather, lacquer fetish
Mask training
clinic
Investigation games
Catheters, urethral games
TV education
Bby. and diaper education
Beginners and experienced slaves
Long term education
More on request
If you don't find your special request on my list of preferences, don't hesitate and just contact me.