Mia Matrix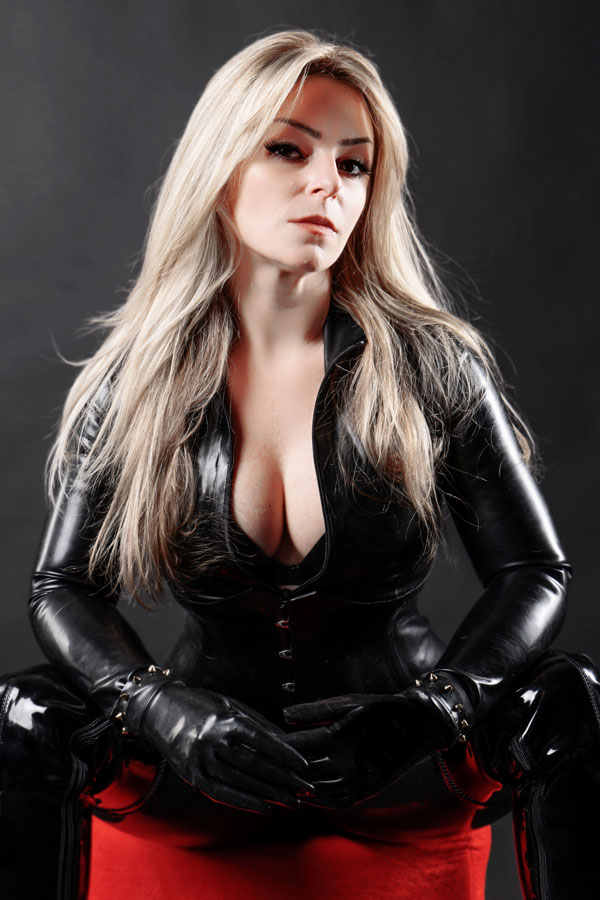 Dates VIP Lounge Elegance
Reaction fetishist
Because of my visual appearance and my friendly smile, I may appear cute to you, which will tempt you to underestimate me greatly...

Naturally dominant passionate, sadistic, creative, sarcastic, sophisticated, multifaceted and absolutely unpredictable. Reaction fetishist. Loving and yet cruel. Sensitive, but at the same time brutal. Extremely versatile and quickly paced. Authentic, intuitive and skilled craftsmanship.
Fixations in all variations, with and in all materials, include, among other things: to my greatest passions (long-term restraints/imprisonments/kidnappings possible). You certainly won't be able to free yourself from my clutches! You're welcome to try it.
Spitting Goddess. No drizzle, very persistent. I'll hit you from four meters away.
Because of my experience in the medical field, you can place yourself in my hands with confidence in both the white and black areas.
Martial arts (mix of wrestling/judo/kickboxing/) if you want something a little harder...
Preferences of Mia Matrix:
IMPORTANT NOTE: Due to the current corona crisis and current hygiene regulations, some of the services/preferences mentioned may not be offered. Please observe the applicable regulations.
Anal treatment, anal stretching
Pleasant for beginners
Breath Control
Warden
hanging
Baby raising
Usage games
Bondage
Nipple treatment
CBT,
Cold caning
humiliation
Kidnapping games
Face sitting
Feminization
Fetish clinic games
Fixation games
Flagellation
doctor
Hairdresser games
Foot eroticism
Community education
Rubber latex, rubber education
high heels
Whore training
hypnosis
Imprisonment
Chastity
Tickle torture
Corseting
Nurse
Long-term education
leather
pleasure slave
Mask games
masochism
Military drill
Mummification
Golden Shower
nylon
Surgical simulation
Partner education
patient
Pet games - dog – pony
Psychological torture
shave
Realistic overwhelm
stimulation current
Cane training
Role playing games
Sadist
Scissor technique
Shoe and foot eroticism
school education
Student – ​​teacher
Other by arrangement
Spitting
Athletic wrestling
Strap On Dildo Games
Trampling
Tunnel games
Verbal eroticism
Interrogations
enslavement
demonstration
Disciplinarian
Forced insemination
Forced feeding
Mia Matrix's Taboos:
Switching, intimate contact scat, vomit, drugs, disrespect