Miss Kaya Mia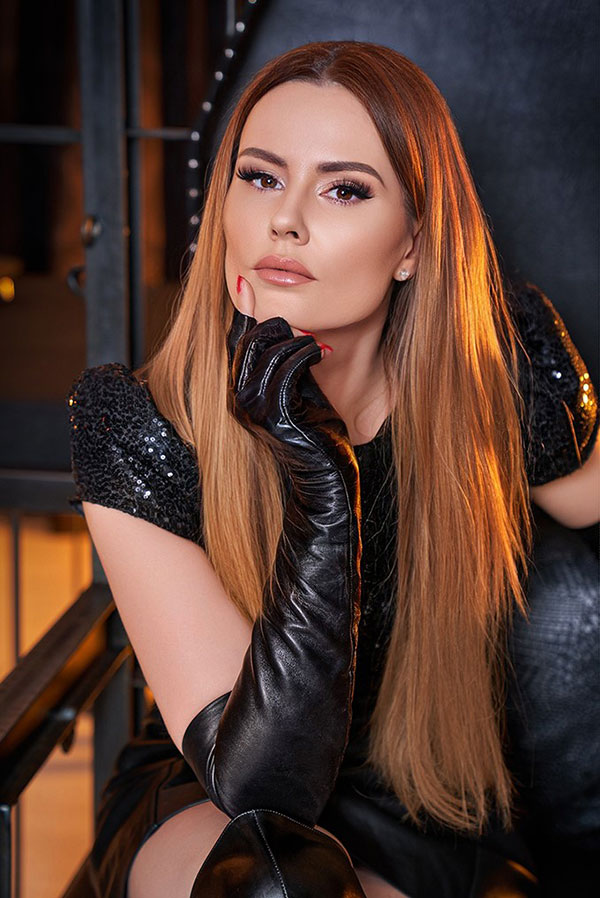 emphatic lady
I'm Miss Kaya Mia.
When you come to me, you dive into a world full of passion, hidden cravings and secret longings - possibly unspoken until now, buried deep in your greedy soul and ready to be freed and lived out.
I will humiliate and humiliate you if you need it and I want it that way. But I can also gain a lot from sensual - soft scenarios, because I feed on your devotion and your unrestricted will to satisfy me. I am different and I am special, because only your devotion and your trust, your total subservience, are my challenge and motivation in equal measure. I take over all control over you and henceforth dominate your mind and body, let you feel my sadism exactly as you deserve it.
It doesn't matter whether you are an SM expert or a beginner, because your own empathy and sensitivity, coupled with plenty of positive experience as a dominatrix in BDSM, ensure the perfect, bizarre implementation tailored to you and exciting, unforgettable productions.
A meeting with me, Domina Miss Kaya Mia, is different, especially because I will quickly show you who you are and where the journey together will lead you. I'll take you to my kingdom full of excesses and perversions, educate and shape you as a slave, servant, fetishist or masochist. I value meaningful contact and impeccable salutation.
Miss Kaya Mia
Preferences of Miss Kaya Mia:
IMPORTANT NOTE: Due to the current corona crisis and current hygiene regulations, some of the services/preferences mentioned may not be offered. Please observe the applicable regulations.
Anal Treatment
Beginner Pleasant
Breath Reduction
Warden
Extensive KV Scenarios
User Games
Bondage
Nipple Treatment
CBT
Cold Caning
Humiliation
Facesitting
Feminization
Fetish Clinic Games
Fixation Games
Flagellation
Foot Eroticism
Community Education
Rubber Latex
Rubber Education
High Heels
Whore training
chastity
corseting
KV
leather
mask games
masochism
military drill
golden shower
nylon
patient
pet games - dog - pony
psychofxlter
realistic overpowering
stimulation current
cane education
role playing
sadist
shoe and foot eroticism
school education, Student - teacher
others by arrangement
spitting
strap-on dildo games
animal training
tit torture
trampling
verbal eroticism
rape games
interrogations
enslavement
demonstration
wax
disciplinarian
forced ejaculation
forced feeding