Mistress Felina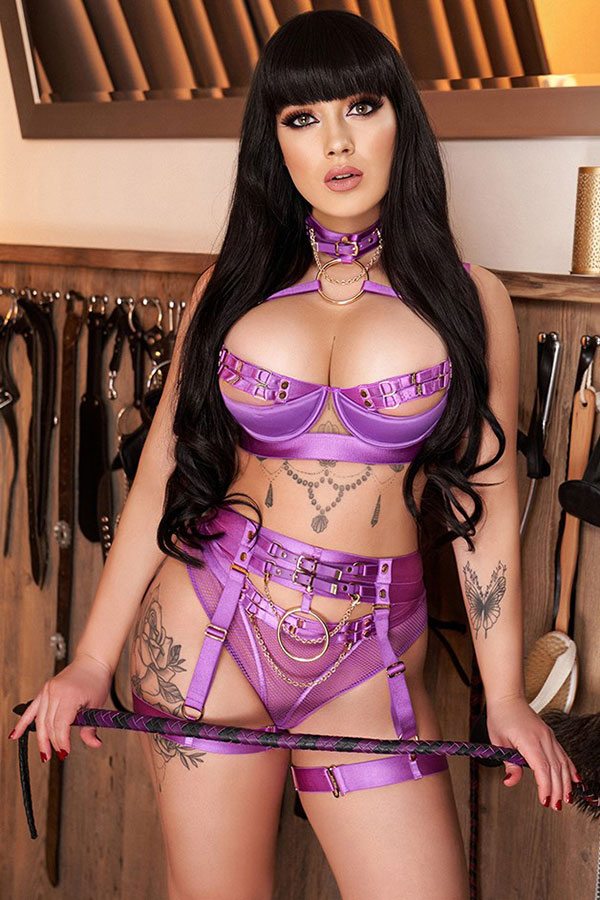 Dates Dominatrix Studio
10.10., 11.10., 19.10., 23.10..
Young dominatrix & Femme Fatale - seductive & immoral
I am a natural dominant woman with a sarcastic, funny and seductive personality. I would like to try myself in BDSM and get to know all facets.
My great love is power and the bizarre game. It fills me to take possession of you.
Go into my world and you belong to me skin and hair and are completely at my mercy. You long to fulfill my every command and you forget everything around you and only live for me.
You will always feel physically and intellectually inferior to me. You take off your everyday clothes and here you can be the version of yourself you want to be. Be my slave, my dog, my whore...or my patient in need of hospitalization. I'm always looking for volunteers where I can apply what I've learned from a real nurse.
Acting out fetishes is one of the basic needs that should not be suppressed. And it's just too much fun not to live it out to the fullest.
I am also happy to gently introduce beginners to the BDSM paradise.
It's better to regret what you've done than regret not having done it.
I look forward to hearing from you.
Preferences of Mistress Felina:
IMPORTANT NOTE: Due to the current corona crisis and current hygiene regulations, some of the services/preferences mentioned may not be offered. Please observe the applicable regulations.
Education soft to hard
anal treatment
anal stretching
fisting
urethral dilatation
chastity
catheter
beginners pleasant
breath reduction
overseer
baby rearing
bondage
nipple treatment
CBT
humiliation
kidnapping games
feminisation
Fetish Clinic Games
fixation games
flagellation
doctor
foot eroticism
high heels
whore education
TV education
detention
chastity
corseting
nurse
Scat, Dirty Games
long-term education
Golden Showet
surgical simulation
patient
Pet games - dog - pony
stimulation current
cane training
role playing
sadist
Shoe and foot eroticism
Other by arrangement
spitting
Strap On Dildo Games
verbal eroticism
forced ejaculation
force-feeding
Tease and denial
trampling
verbal eroticism
interrogations
More on request
Mistress Felina's Taboos:
Permanent Damage, Wrestling, Roman Shower Vomit