Pixie Pee Magic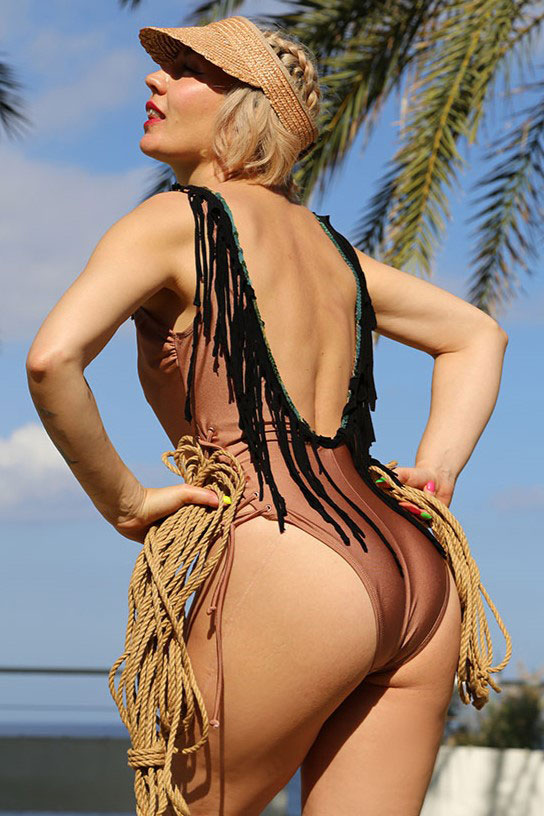 Blog posts
Domina. Bizarre lady. Tantric mistress. Play child. S-Witch.
Oh yes, I like dirty talk, humiliation and adoration, restriction and explicit sensuality.
But if I had to chose, than it would be words. Blazing a verbal trail through a thicket of shame and taboo is my passion.
You see, I'm unconditionally in love with kink. I feel it as the valid answer to the delusions of modern society. Let me make you feel it, too!
My heart beats on both sides for perversion. Active or passive play I view as the two imprints of the same iridescent medal. Just one more reason i'm good at empathizing with you.
I am passionate about erotic wrestling as well as tantric massage with BDSM elements. Actually, both are about maximum intensity of touch! I am a trained tantric masseur. The tantric values of presence, mindfulness and loving acceptance comply with my empathetic nature.
I see the erotic bondage ritual as a great variation on tantric massage. One of the most intense forms of holding and being held. While you are tied up, I love to tease you especially.
To deepen our communication, there are many more ways which might include pain and pleasure. I'm really good at hitting with all different instruments and with dancing. Preferred at the same time. Explicit Sensuality might be a big thing, too.
And dirty talking which could happen in many different role plays like age play or pet play, or your most personally designed pixie play.
Pixie, a funny rogue and shapeshifter with magical skills. She might appear as the classy lady in a corset, as a sweet bunny with long ears and fluffy buttplug, as Litte Red Riding Hood looking for revenge or in her almost natural form, the naked puck. Does that sound strange to you? Hopefully! You want little Red Riding Hood, but you are not sure if she knows how to strap-on? Just breathe into your sphincter and leave the rest up to her.
I have been practicing "conscious kink" for a long time now and I take workshops regularly with internationally renowned bodywork luminaries.
Overall, remember one thing: In my sessions, be who you are. Or who you always wanted to be. You will be given the space to explore and celebrate your fantasies consistently.
Preferences of Pixie Pee Magic:
IMPORTANT NOTE: Due to the current corona crisis and current hygiene regulations, some of the services/preferences mentioned may not be offered. Please observe the applicable regulations.
Role play
Dirty Talk
Spanking, Flagellation
Nippleplay,
Age Play
Rape Play
Pet Play
Erotic Wrestling
Ass play
Strap-on
CBT
Tantra-Massage mit BDSM-Elements
Trampling
Prostata-Massage
BDSM from soft to extreme
much more on demand