Leather bondage straitjacket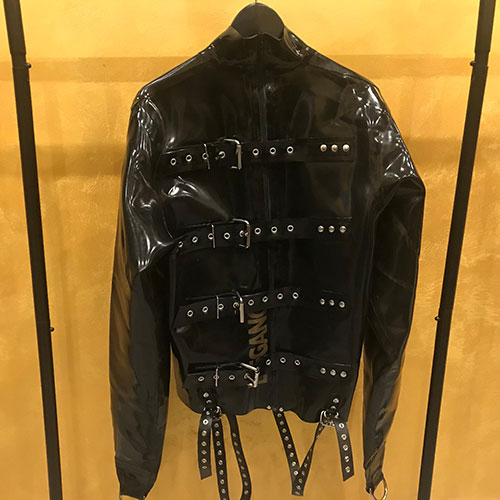 For straitjacket lovers and long-term fixation fetishists.
This leather bondage straitjacket is breakout-proof and inescapable. Thoughts of breaking out quickly pass you by. The jacket is made of the sturdy leather and is breast-free. It is ingenious for quick and effective fixation. Leather is very restrictive.
In addition, the Studio Elegance has the medical straitjacket from Posey or the latex straitjacket from Studio Gum as well as the straitjacket from Blackstyle.
Rental price - commercial use 30, -. Euro (for the ladies with the contract)
Rental price - private use 40 euros
Rental fees including cleaning fees
Our cleaning staff cleans and disinfects the leather straitjacket after each use with a professional steamer.
More Leather Equipment
More BDSM equipment