Davina Dust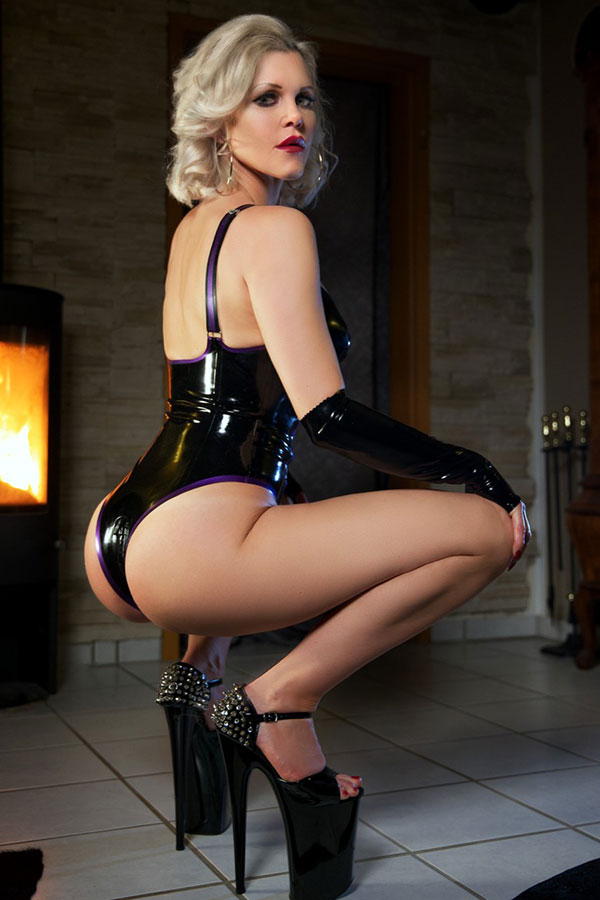 Courageous, mysterious and bizarrous dominate beauty
I celebrate every session like a world premiere and turn it into a unique performance. None of my bizarre games are the same as the other. I give in to my perverse streak and my bizarre desires completely, let myself drift in the sea of sensual torments, fall upon you like a wild animal on the hunt for prey.
I submit you and shape you into an object worthy of me. Then you will have found the meaning of your existence. I am the sense! Wardrobes with my extravagant outfits and shoes fill several rooms. Latex in all variations, leather, evening dresses, unusual costumes and noble lingerie drive my submissive admirers ever deeper into the abyss of their own obsessions.
I am a complete hedonist. My whole life is devoted to lust - but it's about my sadistic lust - and it is limitless.
I'm looking forward to our time together.
Your Baroness Davina Dust
Preferences of Davina Dust:
IMPORTANT NOTE: Due to the current corona crisis and current hygiene regulations, some of the services/preferences mentioned may not be offered. Please observe the applicable regulations.
Milking with Venus 2000
Pleasant for beginners
Anal games with him (finger, strap-on, FF)
Exploring your limits
Ball busting
Bastinado
Tangible dominance à With good leadership
Boxing and punching ball games
Bondage
Cock & Ball Tortures (CBT)
Crushing
Stretching games up to the Power-FF
(Arm and foot)
Dirty talk
Double dominance with different,
great colleagues (please ask)
Flag / beating arguments
Electronic games
Erotic domination
Disgust training
kidnapping
Extreme humiliation
Forced femdom
Kicks
Foot worship
Pet education
Spanking
Chastity
Tickling games
latex
Extensive latex equipment for him and her
Latex suits
Latex sacks
Rubber doll
Vacuum bed
Imaginative latex role-playing games
Mummification
Approachable dominance
Nylon fetish
Nipple ordeals
Nipple play
Orgasm fol.
Shaving / forced shave
Stimulation current
Ruined orgasm
Role play (educator, teacher, bad maitresse, bad cop-good cop)
Shoe worship
Sensory deprivation
Soft dominance
Boot licking
Strap on
Stocking games
Slave training
Scissors technology
Tease & Denial
Animal training for dogs, pigs and ponies
Trample
TV education
submission
Verbal humiliation
Interrogate
Mockery & insult
White area
Chastisement
More on request