Lady Blackdiamoond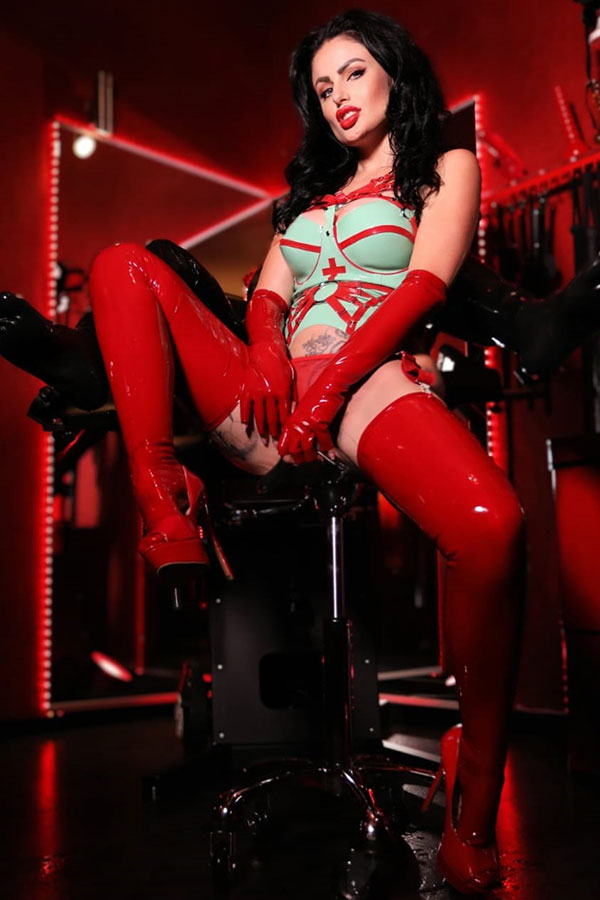 BDSM sex therapist
Special: BDSM sex therapist for submissive men (autogenic training, talk therapy, ..)
I am a connoisseur of sensual and creative fetish games.
You want to let yourself go, hand over your body and mind to a breathtaking, dominant and stylish lady. I prefer submissive slaves who know how to behave and fetishists who want to live out their preferences with me.
In a joint role play in bizarre latex clothing or leather and nylons, we will experience an unmistakable adventure.
Without ever having touched you before, with a large repertoire of noble outfits, I will bring you to the limit of your lust and amaze you with my versatility every time anew.
For masochists: As a real sadist, I have the unique ability to inflict torture on you that you cannot even imagine in your wildest dreams. Without traces, but also without mercy! As an unapproachable and unique sadist, I use slaves for my pleasure. I've always been addicted to dominance and sadism, I like to live out these two passions with you.
Now the game can begin ...
Preferences of Lady Blackdiamoond:
IMPORTANT NOTE: Due to the current corona crisis and current hygiene regulations, some of the services/preferences mentioned may not be offered. Please observe the applicable regulations.
Beginner
Feminization
Whore training
Long term education
mummification
Cavitation
Anal stretching
Prostate massage
Usage games
Bondage
Nipple treatment
humiliation
doctor
latex
high heels
Imprisonment
Chastity
Corsetting
Nurse
leather
masochism
nylon
Pet games
Strap on
Dildo games
Intermediate seeding
Cigarette games
Place a catheter
clinic
Shoe and foot eroticism
Tickling fol.
Trampling
Ballbusting
Spanking
Leg scissors
More on request
Lady Blackdiamoond's Taboos:
Kidnapping games, intimate contact, wrestling matches, baby boy education, Roman shower, drugs; Role play: pedophilia / abuse games, topic religion, psychofol. without Borders