Lady Johanna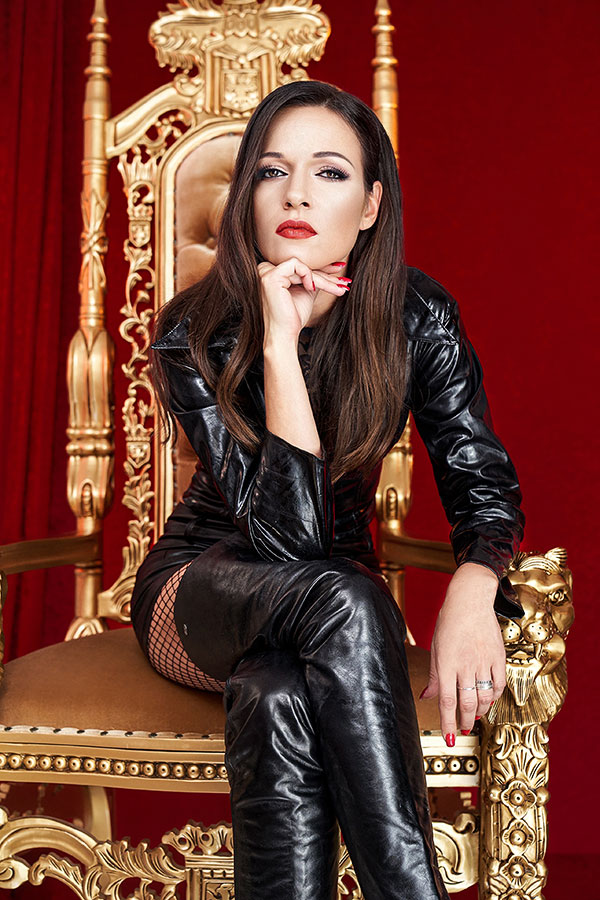 I take what I want
The diversity of SM is a wonderful gift for me. I am only too happy to use this to satisfy my complex needs and to live them out to the full - an inexhaustible adventure that I can embark on over and over again. For me there is nothing better than causing my counterpart to completely lose control.
When I feel your devotion and self-surrender, then this is a wave that carries me away, allowing me to fully indulge my desires. A total satisfaction that fills and fills me from the inside to my complete satisfaction.
I want to be in control and power over you.
I want you to feel pleasure and fear - real pleasure and real fear.
I know what I'm talking about. I have mastered this balancing act.
I want to deprive you of the ability to even have a clear thought.
I want you to be completely helpless and defenseless.
You should feel the urge to want to endure everything for me. Your deepest wish should be the longing to obey me, to follow me and to satisfy me. You should just be willing to go to your limits.
This presupposes a give and take on both sides. It is up to me to recognize the respective limits and try to go one step further. It is important to me to build an atmosphere in which you can feel safe and secure as well as let go with confidence.
I like to act strictly, consistently and provocatively, but am empathetic in spite of everything. Despite all the dominance, I also know how to use my body purposefully - to lure, stimulate and seduce in order to get whatever I want.
I feel absolute satisfaction when you no longer know yourself whether you want to be freed from your pleasure or your pain. Everything suddenly flows into one another and with one another, one builds on the other - it is an intoxication that is heading for a climax...
Preferences of Lady Johanna:
IMPORTANT NOTE: Due to the current corona crisis and current hygiene regulations, some of the services/preferences mentioned may not be offered. Please observe the applicable regulations.
Educational games / role-playing games
CBT
Foot erotic
Strap-on, anal stretching
Tease / Denial
clinic
More on request