Rotary wheel - turntable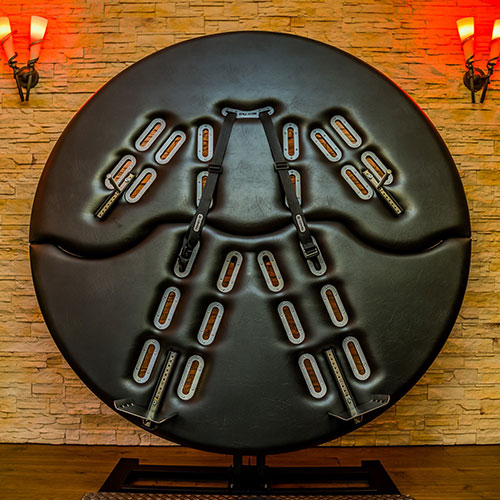 The electric bondage rotating wheel (360 degrees) by StyleFetish is one of our absolute highlights.
The rotary wheel is not a normal SM piece of furniture, but something ultimate.
For many people, it is a unique experience to be tied to the rotating St. Andrew's cross by the dominant partner and then put on display, turned upside down.
Experience absolute defenselessness with pleasurable hanging games and a unique orgasm upside down.
Professional aircraft belts guarantee 100% safety during this unique experience.
Available: VIP Lounge ELEGANCE