Super Boomer - BDSM Gynecological Chair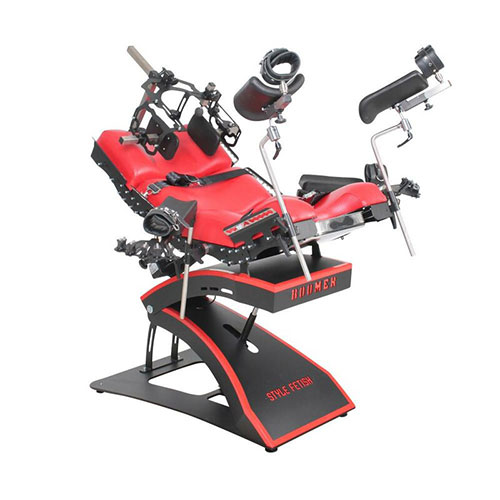 by StyleFetish
With its exciting and innovative functions, paired with a spectacular look, this gyn chair is the absolute upper class.This BDSM examination chair offers an experience at the highest level.
The countless adjustment and setting options as well as the mounting sleeves built into the gyn chair for many other accessories make this examination chair a unique piece of furniture.
Do you like hot erotic games on the gyn chair?
With the Super Boomer, your clinic fantasies will become reality. A total fixation is possible on this gyn chair. Our fixation gyn chair is particularly interesting for bondage games. The delinquent is shackled to the point of immobility and immorally examined.
Let us fix you strictly on the examination chair and enjoy nasty doctor games. Enjoy Fetish Treatment Options!
There are 2 boomers available in the ELEGANCE studio.
Available: Domina Studio Penthouse ELEGANCE; TV room and black fetish clinic