Slave chair - by Stylefetish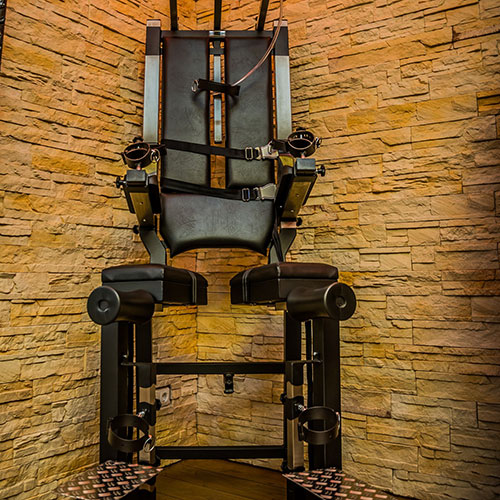 Our slave chair impresses in form and function! The numerous fixations guarantee total delivery. Our popular fu.-machine for special treatment can also be used on this chair. A NS drip funnel is provided for real gourmets and pee lovers.
Cuffed by hands and feet, gagged, blindfolded, you are helplessly at the mercy of your mistress. You sit on this chair and feel that the height of the seat alone presents you. You have no ground contact and you have the feeling of floating. Your sense of helplessness will be put to the test.
Feel the fixations on your thighs and hands. Your upper arms and wrists are held in place by steel clamps.You are completely at the mercy of us, what drives your lust immeasurably.
Available: Dominatrix Studio Penthouse ELEGANCE, BDSM room