ELEGANCE Team Presentation 2018, Boundcon XV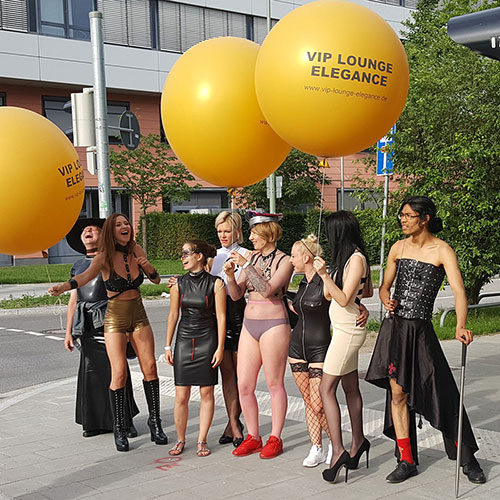 Many thanks to all of our guests and ladies who attended BoundCon XV - 2018. The Bizarr and Domina Studio Elegance - as the main sponsor of BoundCon 2018 - has expanded further this year. The feedback on the trade fair presence was simply great.
Our ladies played live at the booth to give the audience their first impressions of the BDSM and fetish world. Our visitors were simply thrilled and the performance of the Dominas from Studio Elegance was certainly one of the highlights at this year's BoundCon - Simply great!
We hope you enjoy watching our video for BoundCon XV -2018. You can find more information about the ladies here. Maybe you have already found your »dream dominatrix.
In particular, we would like to thank the following ladies / dominatrixes:
Herrin Ahmanet
Lady Erika
Lady Luci
Domina Charlize
Pixie Pee Magic
Shelly
Baroness Davina Dust
Drag Lady Lulu
Lady Olivia
Lady Elena
Comtessa Loredana
Lady Victoria
Lady Lia
Next year we will be attending the BoundCon again. We have prepared a great program and other surprises for you.
We look forward to seeing you again at »BoundCon XVI - 2019 and visiting our unique" DOMINATRIX PLAY AREA "in the Elegance studio!
Your Studio Elegance team