Night Of Pleasure 2019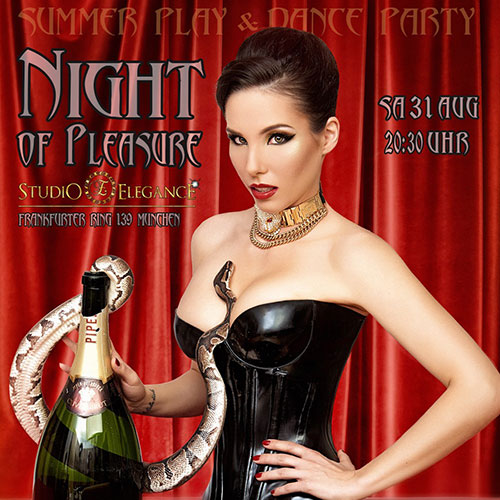 Dear guests and dear Bavarian-Fetish Team,
You are just awesome!!! Thank you very much for your great feedback, we are really happy that you had a lot of fun. We were thrilled about your great outfits, interesting personalities - whom we got to know, and of course that everyone had a lot of fun at the "Night of Pleasures". It was also great for us that the weather cooperated this year and the NOP closed a unique experience for all of us. A wonderful summer evening with fat beats and lots of "play"!
Many thanks to Carsten, Wolfgang and the entire Bavarian - Fetish Team for the first class organization and implementation of the event. Not only the assembly and dismantling was perfect, but your professional crew, who provided all guests with cool drinks throughout the night and took care of everything - including popcorn replenishment * g *. WoW - you are just mega!!.
Last but not least, thanks to our DJ Andrew Clark, who really heated us up with fat beats on this summer night. You are the master DJ! - keep it up. * G *
Just a great evening with you that will be remembered for a long time!
Best BDSM greetings- Studio Elegance