Night of Pleasures 2016 (Summer Play & Dance Party)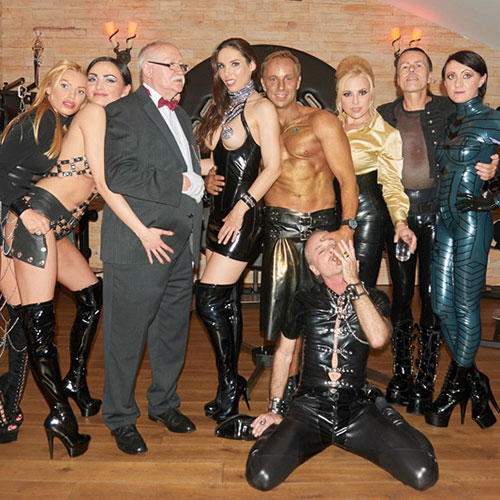 Dear guests of "Night of Pleasures 2016",
we thank you for the great feedback and the wonderful evening! This was the first Dance & Play party of its kind in Studio Elegance, which far exceeded our expectations. We had a great evening with very sophisticated and unique guests. Just great!
Many thanks to the DJ, all the photographers and artists who made this evening unforgettable. Many thanks also to Carsten, Wolfgang and the entire Bavarian Fetish team for the excellent organization and implementation of the event.
We are already looking forward to the next "Night on Pleasures" with you! This will take place on July 22, 2017 in Studio Elegance. Further information can be found under Events Announcement.
Kind regards - Your Studio Elegance Team
P.S. Here are a few pictures from the party! Thanks to the guests who gave us permission to publish them.