VENUS BERLIN 2017- REVIEW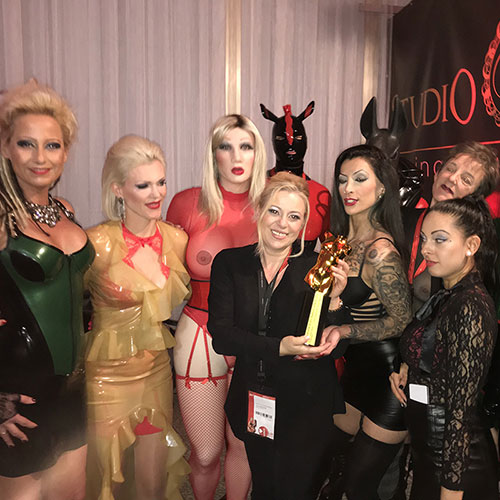 We would like to thank you for the great feedback from our guests as well as the very positive press comments (TV / radio and magazines) about our trade-fair appearance at the VENUS BERLIN 2017.
Many thanks to all ladies / dominas and to all other artists who participated. We had a lot of fun with you and our guests. We are extremely proud that we were honored as the Best Domina Studio in Germany with the VENUS AWARD for the "STUDIO ELEGANCE and VIP LOUNGE ELEGANCE".
We are also very pleased that we had the best stand party on the entire VENUS. Many, who tweeted us, had said "Best Party on Venus"; the KINKY Hall and the VENUS was rocked by ELEGANCE.
As a memory of a great time at VENUS we have added some photos for you.
Have fun while watching!
Further information (pictures and videos) can be found on: