Venus 2000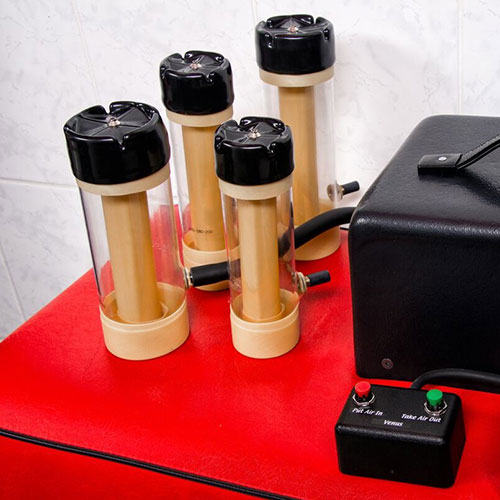 Milking machine Venus 2000 - the special vacuum toy
You have to experience this suction effect. A delight in sexual stimulation up to ecstasy. This intensive suction device is super fun and guarantees a unique high point. The Venus 2000 has numerous latex cylinders, suitable for every penis. Speed and pressure are adjustable. All penile nerves are stimulated.
Enjoy extraordinary erotic games with our Venus 2000 e.g .: forced ejaculation, orgasm control or potency training.
Forced ejaculation -You think that you can no longer. Once connected to the Venus 2000, you will no longer be so sure. We milk you empty to the last drop. Milking to complete exhaustion.
Orgasm control -The perfect pleasure control. Let's play with your horniness. Delaying your climax to the point of complete willless ecstasy. A unique experience.
Rental price - commercial use 10. Euro per cylinder (for the ladies with the contract)
Rental price - private use 60, - Euro (set 4 X cylinders in different sizes)
Rental fees including cleaning fees
Our equipment is cleaned professionally at all times. The toy is 100 percent disinfected and sealed.