The Rubber Sarkophag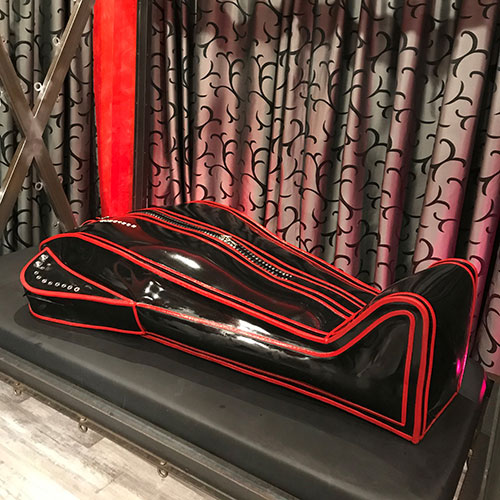 The long-term session and the ultimate rubber feeling!
A latex dream comes true for you! Do you know the feeling of being locked in a bondage bag? That's nothing against the experience of using the latex sarcophagus for the first time. With two separate air chambers you will feel the feeling of floating in the latex sky and yet this sarcophagus is designed to be escape-proof and also suitable for long-term stays. Two smellbags are attached to the sides, which can be connected to the headboard as desired.
You see, the sarcophagus is more than just a simple body bag. It offers you total isolation, which is achieved through the thick material. Only your mistress decides when you can leave him again.
This latex coffin is suitable for people from 160 to 195 cm in length.
From Rubber's Finest
Rental price - commercial use 150,00 Euro (for the ladies with the contract)
Rental price - private use 200,00 Euro
Rental fees including cleaning fees
Our latex equipment is professionally cleaned, disinfected, powdered and polished at all times. Our high-quality latex equipment is state-of-the-art.
More Rubber Equipment
More BDSM equipment