Rubber Bonding Bag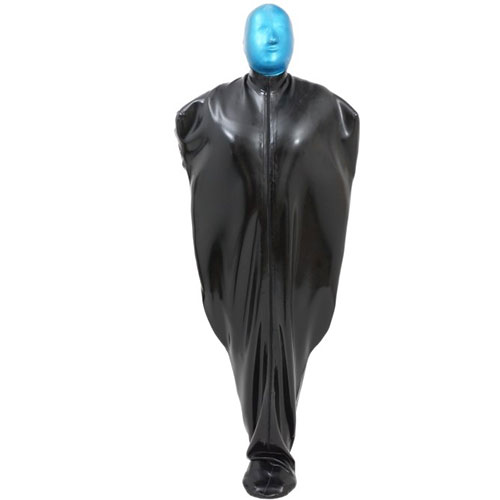 A unique experience for every latex connoisseur
This wonderful bondage bag is made entirely of fine, glued latex and comes with a supple, open-faced hood.
A feeling of tightness and well-groomed latex bondage are guaranteed with this object - a perfect, lockable and space-saving padded cell. With the D-rings attached to the side, the bondage bag can also be ideally attached to other objects.
It is very durable and, if desired, escape-proof, so that you can experience the perfect feeling of latex and being at the mercy. The YKK zipper on the front allows your mistress to expose individual body regions if desired.
Rental price - commercial use 30,00 Euro (for the ladies with the contract)
Rental price - private use 40,00 Euro
Rental fees including cleaning fees
Our latex equipment is professionally cleaned, disinfected, powdered and polished at all times. Our high-quality latex equipment from DeMask and Black Style is state-of-the-art.
More Rubber Equipment
More BDSM equipment