The thickest mask in the world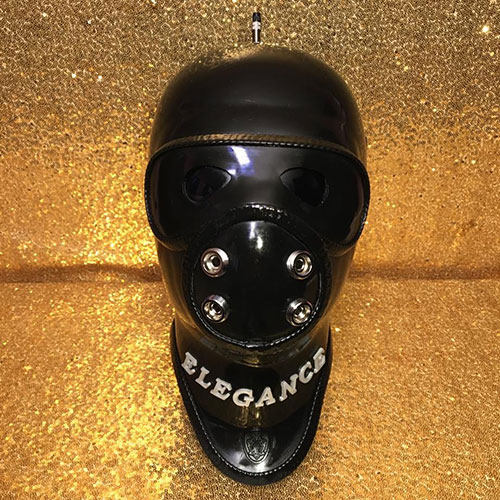 The perfect mask for all those for whom "normal" is no longer enough!
This inflatable mask achieves its perfect fit because the inner mask hugs your head perfectly. It sits heavily on your head, but without weighing you down with a thickness of approx. 2 cm and a total weight of 3.5 kg and is therefore unique in the world of latex masks. The mask is tightly closed at the back of the head with three wide straps.
The connections on the mouth fit our Smell Bag and our sarcophagus.
This latex mask has a double-walled construction that is inflated via the valve at the top of the head. This increases the internal pressure on the face and head. The tight-fitting thick latex material also numbs the senses. The sub will be at the mercy of his dom in every situation. Suitable for head circumference from 55 cm to 62 cm, neck circumference from 35 cm to 44 cm.
So what are you waiting for? Enjoy the ultimate latex experience!
Narrow, very restrictive, but also fascinating.
With this latex mask you will experience an unprecedented, intense latex feeling.
Rental price - commercial use 50,00 Euro (for the ladies with the contract)
Rental price - private use 65,00 Euro
Rental fees including cleaning fees
Our latex equipment is professionally cleaned, disinfected, powdered and polished at all times. Our high-quality latex equipment is state-of-the-art.
More Rubber Equipment
More BDSM equipment