Rubber Catsuit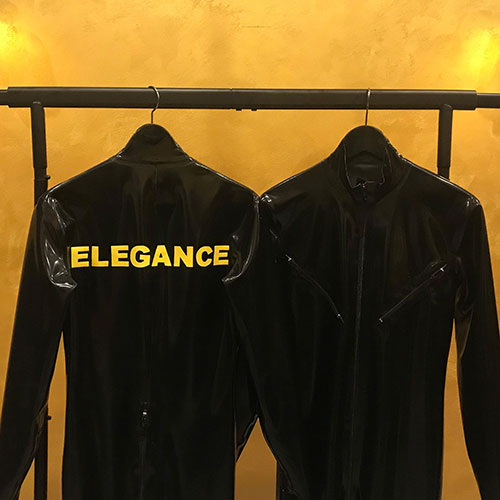 Discover your fetish for latex clothing
Due to the tight-fitting fabric, the body contours emerge extremely. Make yourself pretty and shiny for your lady.
Enjoy the charm of the wicked material. The special sexual attraction is created by the smooth texture and the impermeability of the fabric. Worn directly on the naked body, latex often gives the feeling of a second skin.
The rubbery smell of latex also has a pleasant and stimulating effect. The noises from the latex are also awesome and extremely erotic. The squeaking of latex skin on latex skin will excite you very much. Even getting dressed and undressed is stimulating and sexually stimulating. Feel it yourself on your skin.
Rental price - commercial use 30,. Euro (for the ladies with the contract)
Rental price - private use 45, - Euro
Rental fees including cleaning fees
Our latex equipment is professionally cleaned, disinfected, powdered and polished at all times. Our high-quality latex equipment from DeMask and Black Style is state-of-the-art.
More Rubber Equipment
More BDSM equipment