Rubber Straightjacket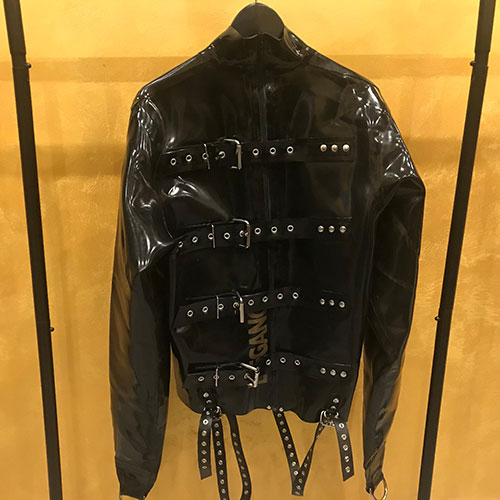 Total submission to a latex dream.
You want to let your mistress take control and freedom of movement away from you? Submissive fantasies have been part of you for a long time? This straitjacket makes all your latex and submission dreams come true.
This straitjacket is made of natural, strong, special latex. Captivating and hard-wearing, yet easy and comfortable to use, this jacket is presented with reinforced straps on the back, front and crotch. Of course, this jacket can also be combined with our latex masks to complete your special and bizarre experience. Maximum restriction of movement guaranteed! There is no escape!
Straitjacket by Studio Gum or by Black Style.
Rental price - commercial use 30,00 Euro (for the ladies with the contract)
Rental price - private use 40,00 Euro
Rental fees including cleaning fees
Our latex equipment is professionally cleaned, disinfected, powdered and polished at all times. Our high-quality latex equipment is state-of-the-art.
More Rubber Equipment
More BDSM equipment