Neck Smell Bag + DF System Maske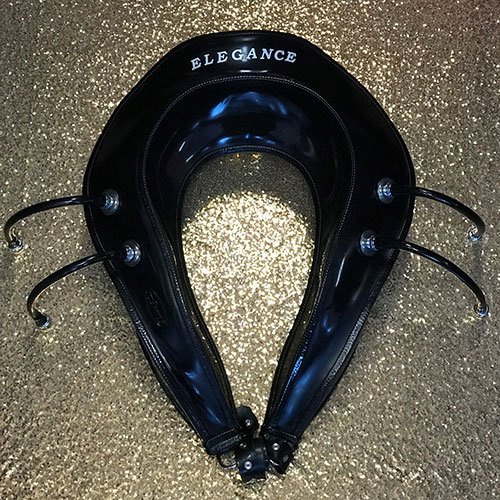 A must for every latex lover!
This is a robust, hard-wearing 5mm thick latex smell bag, which is comfortably worn around the neck. It can be combined with a large number of our masks and completes your special experience from a dream of latex. Inhale the smell of rubber with every breath!
DF system mask
A mask system with many possibilities. This system offers a multitude of possible combinations for you as a latex lover. The basic mask is made of 1.6mm thick latex and has nine fastening straps. Additional mask parts, such as the mouth and eye patch, or our smell bag can be attached to these.
Rental price - commercial use 40,00 Euro (for the ladies with the contract)
Rental price - private use 60,00 Euro
Rental fees including cleaning fees
Our latex equipment is professionally cleaned, disinfected, powdered and polished at all times. Our high-quality latex equipment is state-of-the-art.
More Rubber Equipment
More BDSM equipment