Rubber Head Fixation Warrior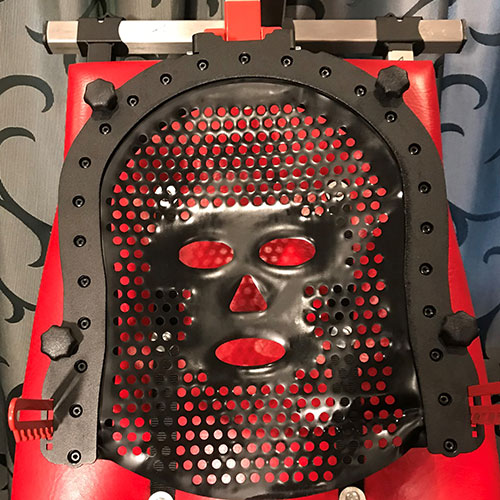 Adjustable intensity levels, from soft to hard
After inserting the head, the upper frame is folded down. The latex stretches evenly over the head and fixes it absolutely effectively. How tightly the head should be fixed can be freely adjusted with different locking levels, i.e. from soft to hard.
This latex face mask can be attached to a variety of our BDSM furniture, from the gyn chair to the slave chair to the Bonde lounger.
Intensify your treatment on the gyn chair by adding the Warrior head fixation mask and the Fickmachine
Rental price - commercial use 30,00 Euro (for the ladies with the contract)
Rental price - private use 40,00 Euro
Rental fees including cleaning fees
Our latex equipment is professionally cleaned, disinfected, powdered and polished at all times. Our high-quality latex equipment is state-of-the-art.
More Rubber Equipment
More BDSM equipment