Outbreak attempt of the patient failed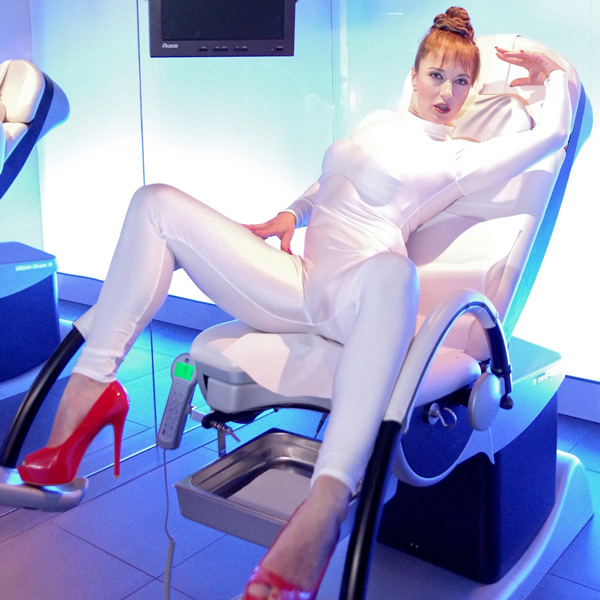 English version available soon.
Der Patient steht schon wieder angezogen da, als ich das Zimmer betrat und ihn erwischte. Heute schon zum 5ten Mal! Zum Glück haben wir überall in unserer Klinik Kameras installiert, um solche Problemfälle kontrollieren zu können.
Dieser Patient hat das Glück, dass ihm eins zu eins Betreuung verschrieben wurde, da man ihn nicht mehr alleine lassen kann. Er ist ständig der Ansicht, dass er gesund ist und nach Hause kann - die Medikamente. Leider liegen noch mindestens 4 harte Wochen vor ihm bis er geheilt ist.
Eine Fixierung am Bett mit gegebenen Hilfsmitteln ist leider bei ihm nicht möglich, da er sich bei seinen Ausbruchversuchen immer daran verletzt, deshalb muss Körperkraft her, um den
Patienten zu überwältigen und ihn am Bett zu fixieren.
Wie auch in diesem Moment als ich das Zimmer betrat: Ich habe ihn überwältigt, ausgezogen und mit meiner Körperkraft auf dem Krankenbett fixiert, das geht solange bis er keine Kraft mehr hat um sich zu wehren und das Beruhigungsmittel anschlägt.
Solange der Patient durch meine Kraft wehrlos gemacht wurde, kann ich meine sterilen
Handschuhe anziehen, um das geschwollene Genital zu untersuchen. Die Schwellung wird immer dicker und es kommt milchiger Eiter aus dem Glied, welches zur Untersuchung ins Labor geht.
Author: Amelie von Stein - posted on 09/08/2017