Session with Lady Kim Diamond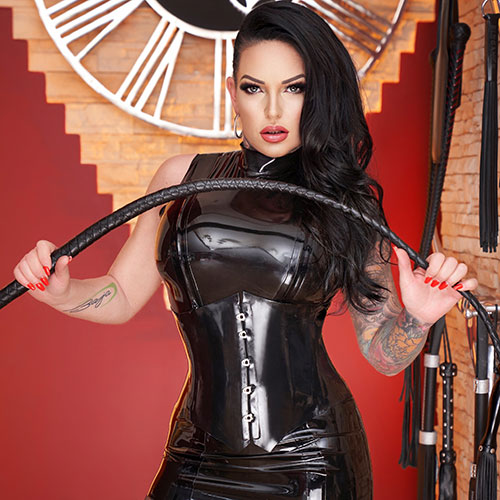 Lady Kim Diamond,
no journey to the depths of the universe, but to the reasons of one's own sensual needs and desires.
Lady Kim Diamond understands how to stimulate the senses and constantly increase desire between the different levels of gentle pain stimuli to track-like blows
It doesn't matter whether you were stretched over the punishment box on the veranda, on the gyn chair in the clinic, hung up on the pulley or tied to the wagon wheel in order to then have the senses stimulated with a wide variety of methods. Her sensitivity in the situation and for the other person made it possible for a man like me to penetrate his own world of thoughts and imagination, to be led to his limits and to be able to exceed them. Lady Kim Diamond's sensual, erotic charisma and her ability to convey a feeling of absolute trust at all times makes this woman an extraordinary female being.
Lady Kim Diamond perfectly embodies the elements of passion, warmth, pain, lust and sensuality and consciously uses these qualities to make the journey into her own world an unforgettable experience. Your careful handling of these special qualities makes it possible to advance to ever deeper and more intense feelings.
So all my male senses are looking forward to going on the next journey with this highly erotic woman.
Author: Jürgen aus Freising - posted on 08/17/2022